At Wright's - we dynamically market every listing.
"Both our 3D & Video tours ensure your property can be dynamically viewed at any time day or night to the suit the specific needs of any viewer. This gives them all the time they need to interact with your home and identify the many and varied benefits massively increasing the desire to purchase it.
Simon Meek
Director, Ryde
The term "video tour" has taken many meanings over the years. When we started using them, it was an all-encompassing term that applied to anything from a photo slideshow to a tour taken with a handheld video camera.

Now our tours are much more immersive, giving potential buyers a real sense of the property they are viewing.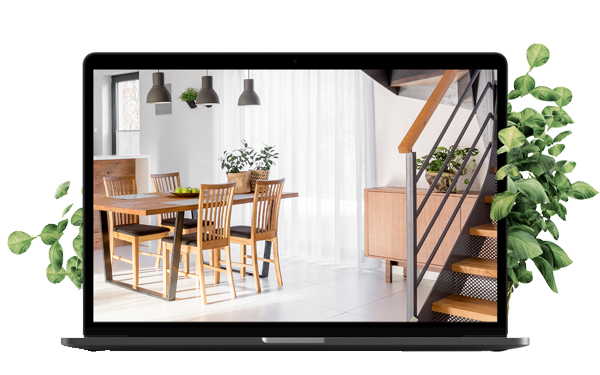 Great for Sellers
By allowing potential buyers to preview and interact with your property In this way it will naturally filter the strong potential buyers from those who It is unsuitable for.

Only serious buyers are likely to schedule an in-person visit  avoiding the need for fruitless viewings.
Great for Buyers
Avoid those wasted journeys to view unsuitable properties. Preview our properties easily with this immersive media leaving you to make fully informed decisions on which properties to view. 
Video Walkthrough - What to expect
What can you expect from a video walkthrough? Our trained staff captures our video walkthroughs, then professionally edited and set to music. - Video delivers a new dimension to listing that photos alone cannot match and offer great online engagement through our website, social media, client email updates and Rightmove.
3D Tour - What to expect
What can you expect from a 3D Tour? We have a member of the team who will efficiently scan the property, to capture spatial data and imaging, that is then rendered into a dimensionally accurate 3D model.
Talk to us today
Call your local branch today - and let us get you ahead of the crowd post lockdown.